Customer reviews
374 reviews
Latest Reviews
---

Maun Prakash
5.0
Experience was quite good.. everything is smooth and drivers are always before time and vehicles were in very good condition for me. And I found the prices to quite reasonable, I think about half of what others in the market charge...i travelled in both day trip and night trip and found the things to be very easy and safe..thank you guys...
---

Ajay Sharma
5.0
Firstly customer support system(team) was very helpful and polite. Booking a cab with cabbazar was amazing after booking we have not done any flow up with them just after the booking got driver details instantly and got a call with the driver also. Service was also good driver came on time and help in our trip as well
---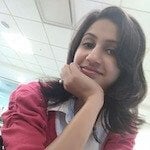 Bhawana Aggarwal
5.0
I hire a cab first time from CabBazar...Driver came on time, infact waited for us for 25 mins. And didn't charged extra for that.. #Reasonable Price #warm nature of service providers. Everyone who is looking for a cab..must try this service
---

Shivani
5.0
Impressed with simple pricing. No waiting charge, night charge, driver charge etc.
---

Ashok Gupta
5.0
Service really appreciated!!Support system,driver behaviour all are very good.
---

Ganga Prasad
5.0
Hired a cab for outstation from bengalore to ooty for 4 day.Service provided to us was very good. Driver very know to the places in ooty have a comfortable trip
---

Chinki Khare
5.0
It was our first experience with cabbazar.Driver(Raju bhaiya)was reached before time of pickup.The car,driver all are very good.Fully satisfied.
---

Mayank Datta
5.0
Just completed my 5 day trip. The experience was awesome and car was neat and clean and driver was very humble and polite.
---

Mayank Kumar
3.0
Certainly my issue is resolved but. Please take these suggestions :-
1. Firstly only Take advance if the driver is available. First Check the availability then take advance amount.
2. Improve your mobile app. There is no indication to check the refund status. Its quite confusing.
3. Please create a toll free number 24x7 so that everyone get the support.

All and all nice startup but need a few improvements. Will try again
---

Vaibhav
5.0
Thanks Team for making my trip memorable.Booked a cab from Mumbai to shirdi. Got on time pickup even car arrive 30 min before Mr.Rahul (driver) was very helpful and very polite as we want. Thank you so much cabbazar.You have made our journey very good.
---
Rachit Datta
5.0
Awesome experience !!! Nice and clean car , polite driver and economical as compared to Uber and Ola
---

Tushar gupta
5.0
First time, avail the service. Car, driver all are good and safe also for the women . As my mother had travel alone from mumbai to pune. Highly Recommended.
---

Rajeev Agrawal
5.0
Good service and coordination with the driver and company. Thanks
---

Vishal Dhawan
5.0
Booked a cab from Delhi to manali cab. Price are really impressive and service are also very nice including driver,car both
---

Rahul Garg
5.0
We have used cabbazar for my mumbai to shirdi,trimbak trip. Service was very good as expected driver was very friendly in nature as we want. Overall experience was very good
---

Punit Kothari
1.0
fraud company, no reply from support on complains.
---

Vijay Singh
5.0
Today i have hired a cab from bengalore to mysore for single day.Driver was very good,pickup was on time. No problem we find as such.Strongly recommend. Thanks Cabbazar
---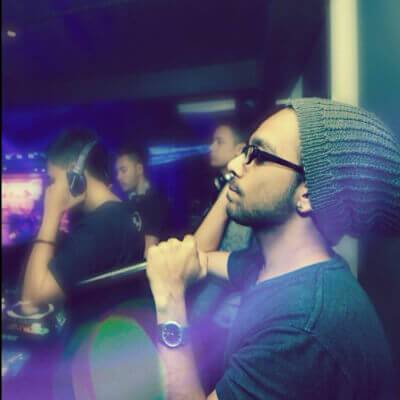 Sid Nandy
5.0
As a marketer I travel outstation multiple times a week. CabBazar has not only made my journeys easier, but also economic.
---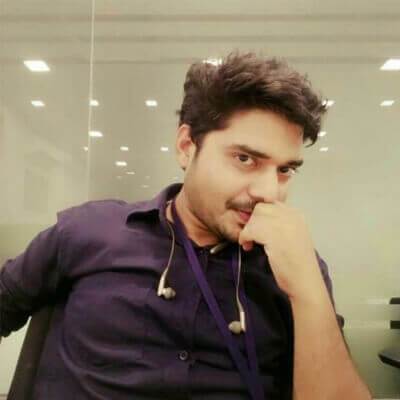 Sid Nandy
5.0
When it comes to customer experience, I get excited since it's my domain. One of the best taxi service experiences so far. Keep it up CabBazar!
---

Desh Raj
5.0
I have used cabbazar for my first time,initially i am quite confused to avail cabbazar because i have heard before. But serve are really good Driver was very professional and friendly. Thanks
---

Kapil Sharma
5.0
The service of cabbazar was good.There cars sent were in good condition.Timely appreciable.The rate are also very good
---

Aanchal Janghu
5.0
impressive show right from booking onwards the car was very cleaned and fresh only 6 month old. The driver is very punctual and knew all routes exactly full safe ride in the our all trip very good service keep it up and thanks to make our trip memorable.
---

Atul Soni
5.0
Driver was friendly and punctual. He dropped at the destination well ahead of the time and would recommend him for all passengers.
---

Ajeet Yadav
5.0
Best experience so far 👍👍
---

Adarsh Mehta
5.0
Affordable,secure overall amazing service.
---

Sanjeevani Sahu
5.0
I am very amazed by the services provided by cabbazar, They are always on time and they are providing the best drivers.
---

Ayaan Singhania
5.0
Intercity cab booking have never been this easy
---

Rainee Jain
5.0
Nice service.
Polite drivers 👍
---

Amit Sharma
1.0
Fraud company ..........never book any cab from this fraud company.this is my sincere advice
---

Rahul Tiwari
5.0
Awesome cab service, i always prefer there cabs for my organization work. Drivers are very good and polite. Customer care service is very Approcable and they care for customer.
---

Ravi Prajapati
5.0
The driver Ashok from Delhi was too polite and a decent person.He reached our hotel well ahead of time. Driving skills were Smith and the vehicle was comfortable. Thank you for the ride.
---

Rashmi Sahu
5.0
Overall a nice ride. Car was clean and proper. Driver was professional and well dressed and polite. The journey was covered in less than stipulated time, which was really good. However, the driver had to answer incoming calls incessantly on his cellphone while driving and wore the seatbelt properly only when we were on the highway. The customer care center was approachable and responsive.It was worth the money for a one way ride.
---

Rutuja Dhivare
5.0
Great experience. The vehicle provided was clean and in excellent condition. The driver was very courteous and as requested could understand English. I would recommend this service to anyone looking for Cabs.
---

Richi Tomar
5.0
I had a great experience with Cabbazar. I used the service twice & it was awesome!!! Driver was so polite & so professional, pick up was done in time, aware of the route & we had a happy and safe journey. No hidden charges, total amount charged was the same which has been communicated to us in advance at the time of booking. We had a pleasant experience. Looking forward to continue using the service.
---

Tanvi Sharma
5.0
I traveled along with my family ( kids elders ) we had fantastic journey!!!
Outstanding Services! Great Team- with outstanding response time! Their prices too are very very competitive! Big Thank You to team CabBazar for providing us such a wonderful experience!
---

Ritu Kaushik
5.0
On time driver, extremely courteous and nice. No payment hassle or issue. Seamless experience overall. Highly recommended.
---

Navneet Kaur
5.0
This is the second time I am using their service and am quite happy with it. Driver provided are knowledgeable and helpful. Time and helpful service.
---

Aman Wadwa
5.0
My trip experience with cabbazar is amazing. All service which is provided are great. Driver is helpful and polite , cab condition Is also satisfied me.
---

Sachin Patel
5.0
This was my first time using Cabbazar and I was not sure if I will actually get a cab.
But the cab arrived in time.
Cab quality was good.
Driver was well behaved.
Cost of travel was minimum for one way trip.
Overall travel experience was good.

---

Simran Kaur
5.0
Outstanding Services! Great Team- with outstanding response time! Their prices too are very very competitive!
---

Danshekaran Basskaran
5.0
Best service provider cabs in Chennai.. they provide good drivers
---